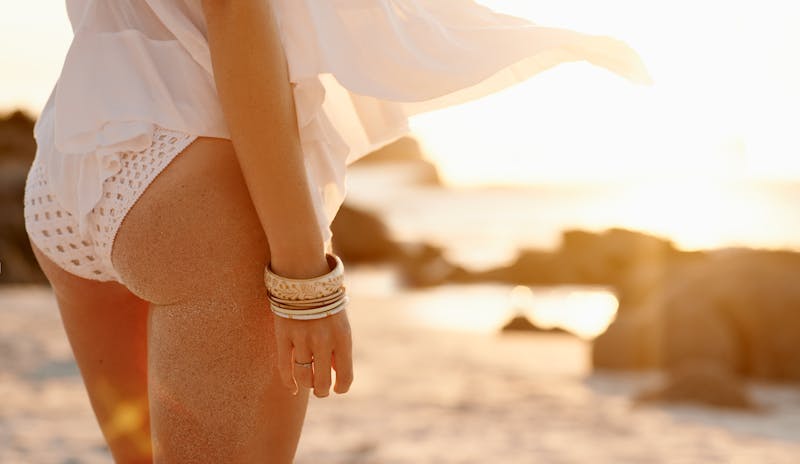 A mommy makeover combines a set of cosmetic surgeries designed to help women regain their pre-pregnancy figure – or improve on it. These procedures usually focus on the breasts and abdomen but will be 100 percent personalized to meet the unique needs and wishes of the individual.
Dr. Beck, an experienced cosmetic surgeon, specializes in mommy makeovers. He understands that every woman's body reacts differently to pregnancy and childbirth and offers a wide range of procedures to help each patient achieve her desired results.
What is a Brazilian Butt Lift (BBL)?
A Brazilian Butt Lift, often abbreviated as BBL, is a popular cosmetic surgical procedure that involves the transfer of fat to help augment the size and shape of the buttocks without implants. Excess fat is removed from the hips, abdomen, lower back, or thighs through liposuction, purified, and strategically injected into the buttocks.
The primary goal of a BBL is to enhance the body's natural curves, creating a more balanced and appealing physique. The procedure can significantly improve the proportion of the entire lower body, helping a patient lose fat in common "problem areas" and enhancing the buttocks at the same time.
Can a BBL Be Part of a Mommy Makeover?
A common question is whether a Brazilian Butt Lift (BBL), a procedure that enhances the buttocks using the patient's own fat, can be included in a mommy makeover. The answer is yes.
A BBL can be a great addition to a mommy makeover, particularly for women who have noticed changes in their buttock area after pregnancy or have long dreamt of having a curvier butt. Dr. Beck has expertise in performing BBLs, ensuring natural-looking results harmonizing with the patient's overall body shape.
Additional Procedures in a Mommy Makeover
Several other procedures may be performed in a comprehensive mommy makeover:
Breast augmentation: This procedure can restore lost volume or create better symmetry between the breasts. Dr. Beck provides various options, including silicone and saline implants, to suit each patient's preferences and body type.
Tummy tuck: Also known as abdominoplasty, this procedure removes excess skin and tightens stretched abdominal muscles to achieve a flatter, firmer stomach. Dr. Beck is known for his ability to deliver natural, subtle results with this procedure.
Liposuction: This procedure can remove stubborn fat deposits in various parts of the body, enhancing the overall results of a mommy makeover. Dr. Beck uses advanced techniques to ensure minimal downtime and maximum results.
The Importance of Aftercare
One aspect crucial to the success and beauty of a mommy makeover is aftercare. Proper post-operative care can significantly impact the result and recovery time. Dr. Beck and his team provide comprehensive aftercare instructions and support, ensuring each patient feels comfortable and well-informed during recovery.
Choosing a Skilled Surgeon for Your Mommy Makeover Matters
A mommy makeover can include a BBL, along with several other procedures designed to help women look and feel beautiful, youthful, and confident. With Dr. Beck's expertise and patient-centered approach, every woman can receive the best possible care and achieve her aesthetic goals. It is important to remember the key to a successful mommy makeover lies in choosing a skilled and experienced surgeon like Dr. Beck, who can guide you through the process and deliver results that meet your expectations.